About Us
Kiboo Kids is a women owned toy brand created by a talented designer and illustrator, and a creative entrepreneur, with the help of child-development specialists.

Our mission is to inspire children's creativity and engage them in unplugged manual activities and imaginative play - away from the screens.

Our products are original, multiuse and educational. And they are super cute too!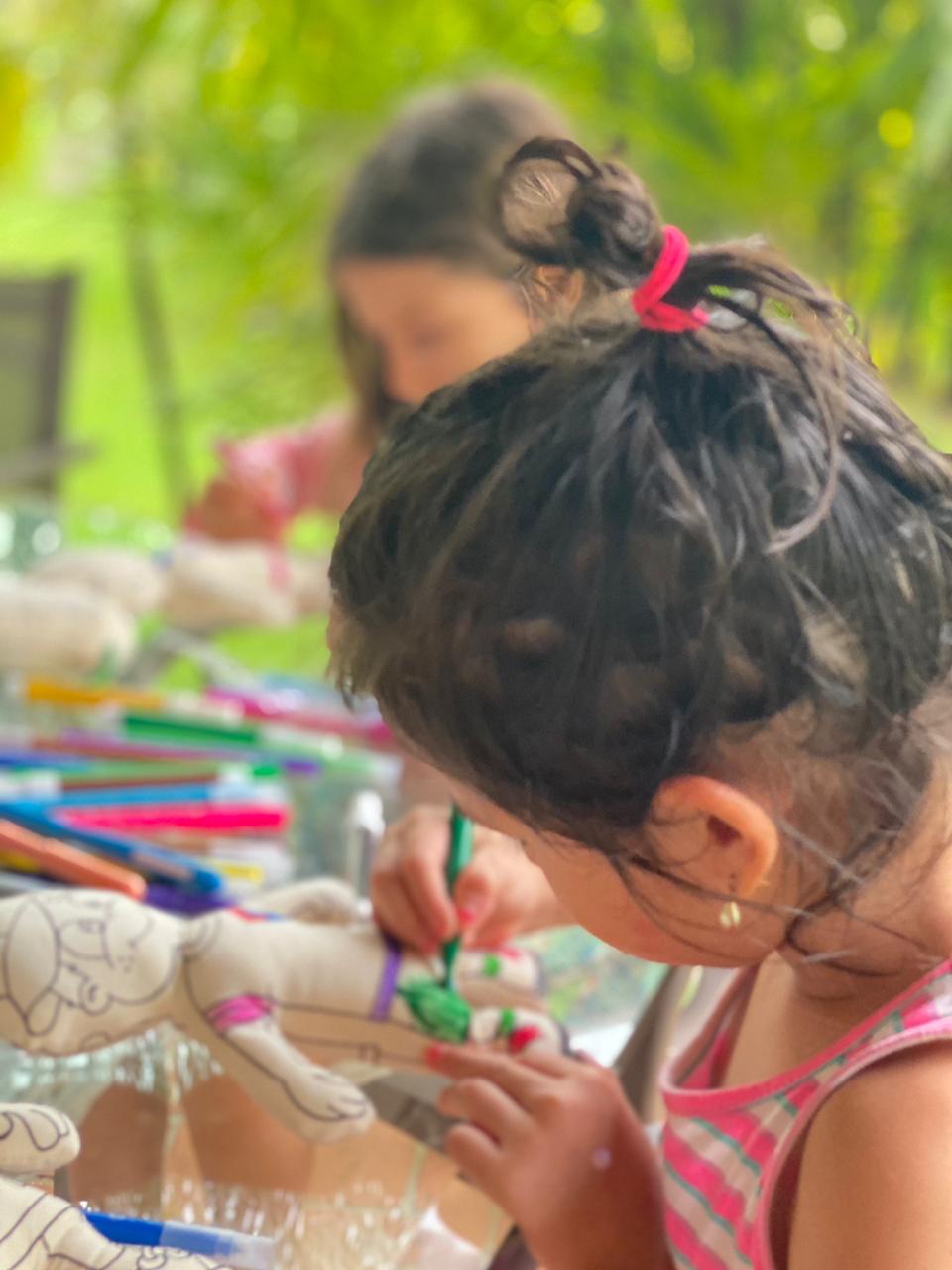 Growing through play
Our products are developed with the guidance of education and child-development professionals and are great to stimulate the child's focus and creativity.
They are good tools to help develop fine motor skills, they are open-ended and engaging, promoting space for hours of creative activity and imaginative play.
A child attachment to the dolls can also support them throughout the many first experiences and childhood transitions.
Our Values Behind our Products
Diversity and Representation

Our first collection has dolls with drawings featuring children's different origins and ethnicities.

Our intention is to represent the diversity of our children and the rich universe that comes from being part of a multicultural community.

Reuse and Consume Less

The traditional toy industry offers too much plastic and too little opportunities to play and transform each new toy. We want to change that by offering toys that can be as much (or more) engaging, that a child can freely transform and wonder about, reuse and recreate.

Ethically Made by Skilled Hands

Since our goal is to promote joy through our products, we make sure that the persons that help us make them are paid fairly and treated kindly.

Most of our products are handmade with love by talented artisans that are skilled in following our drawings and shape them into cuteness.
Send us a message to learn more about our brand and our products